Creating Unlisted YouTube Videos for Linking to Your Course Assignments
Video Guidelines and Creation
The instructions in this guide will prepare you to create unlisted videos on YouTube for linking to your assignments in Moodle. These instructions also apply to recordings of role plays if you encounter these types of assignments in your program.
Never post the video publicly (or listed) to YouTube.
Use the Unlisted function on YouTube so that only those with a direct link can view.
You must turn on the Automatic Closed Captioning before publishing and linking your video.
Delete all recordings after your courses have ended.
How To Properly Upload Videos To YouTube (4:22 minutes)
Please view the video to learn the steps for the initial creation of your YouTube video.
How To Properly Upload Videos to YouTube Video Transcript
---
How to upload unlisted videos to YouTube (2:06 minutes)
This next video will teach you how to make your video unlisted.
---
How to Add Your Share Link to Your Assignment
Once your video is recorded and saved in YouTube, you'll need to obtain your share link so that you can post it in your course. To do so, select the "Share" button underneath your video.

Next, copy the link that appears.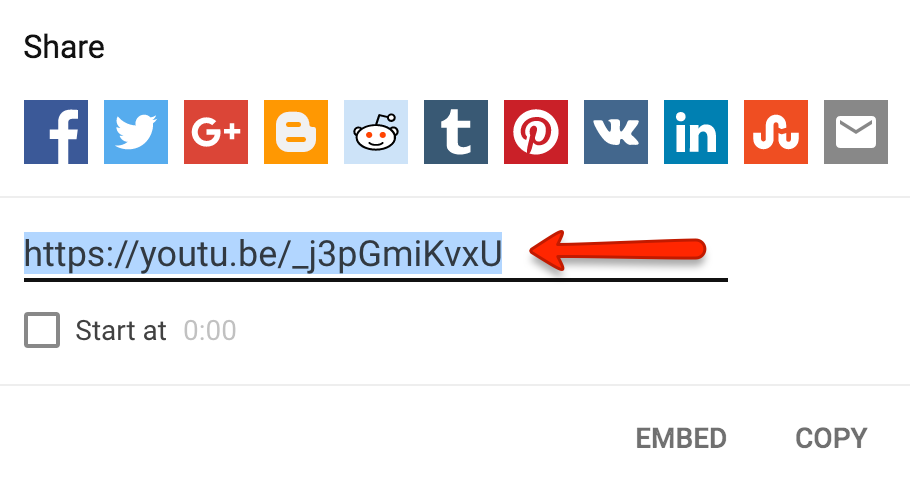 Finally, paste the link into your course's assignment submission area.